No time like the present, right? That, and 12th Night is this coming Saturday.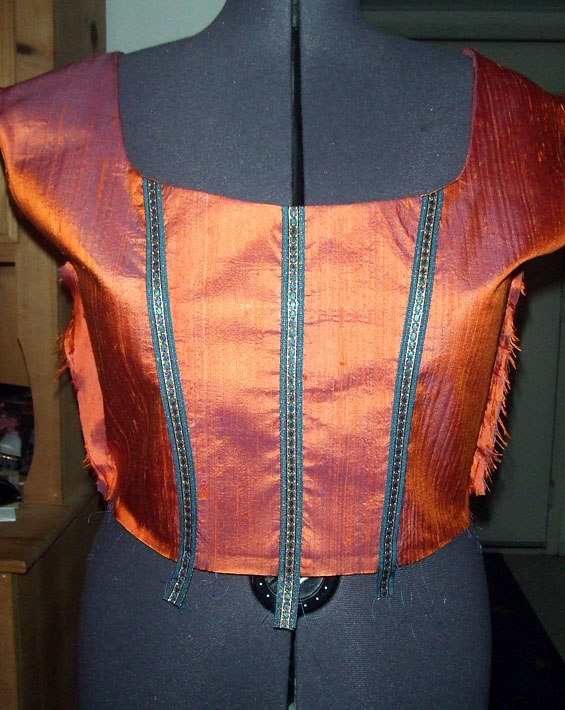 Want to see the progress I made in one night?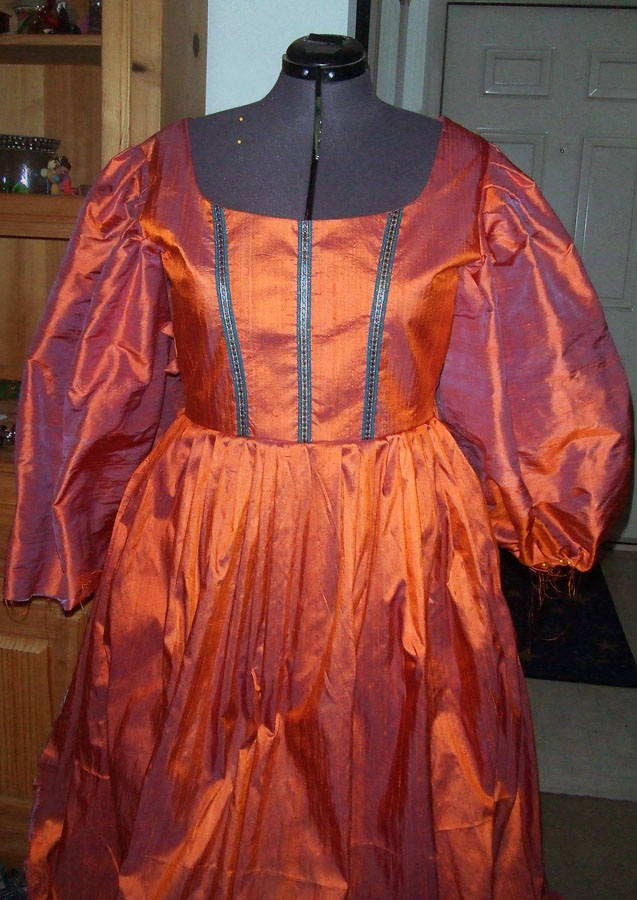 I only work half days on Wednesdays so I dove on in after I got home. I just came to a finishing point a couple minutes ago. I desided to go more period and pleated the skirt and the Sleves instead of gathering them. Overall the look is far more elegant and finished.
I went with side closures again since I didn't have decent grommets and I also found some great buttons for slide closures.
I gotta admit, Silk shantung? Drapes BEAUTIFULLY! It pleats like a dream and gives plenty of volume.
The fit ain't half bad wither. The bodice pattern Is slowly getting better and better. Its still not perfect, but then neither is my body so it seems to all work out.;)
All I have left is:
Sew buttons on the sides
Close up the side seams on the skirt
put the cuffs on the sleeves
Hem the skirt
Hopefully finished product pictures come Friday night.