Okie Doke then!
Made a large amount of progress so far!
I fixed the not enough fabric problem by...well..buying different fabric. I managed to find an interresting Taffeta that is the same green as the old fabric but in a paler shade (and on sale as well. WOO!). I like it better than the original choice. The texture on it as well ads a lot to the bodice as well.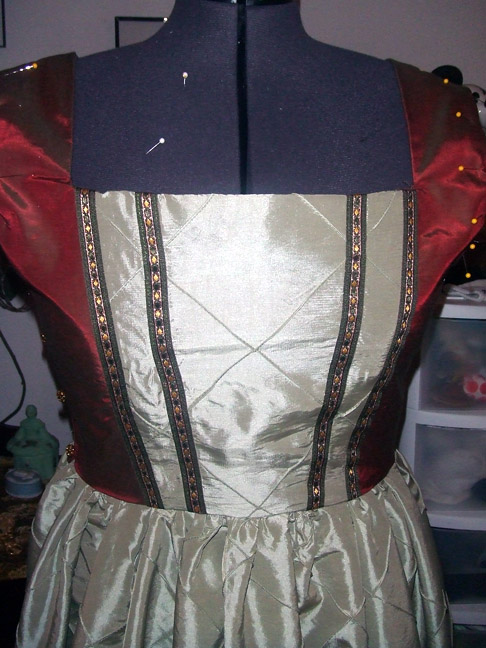 I took away the added stripe of trim on the top. With this new fabric it looked to busy. I like the choice to let the fabric speak for itself and just use the vertical trim lines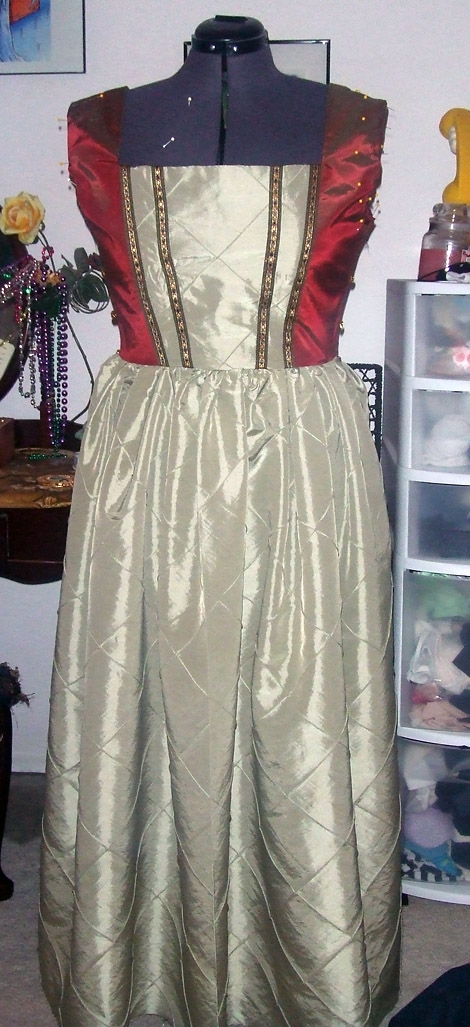 Here be the Skirt! The sides have yet to be sewn up. Its not as patchwork looking as I thought it would be with the bodice being a different color which is good. I know I should have pleated the skirt for period reasons but I didn't since I was just experimenting. My Orange Ren will definitely have the pleates.
It look me a couple tries to get the waist right. First it was too long and it looked like an 80's prom dress. I shortened it and it became a Disney pretty princess dress. I ended up hacking off a good inch and a half of the bodice. Now I'm a lot happier with the look.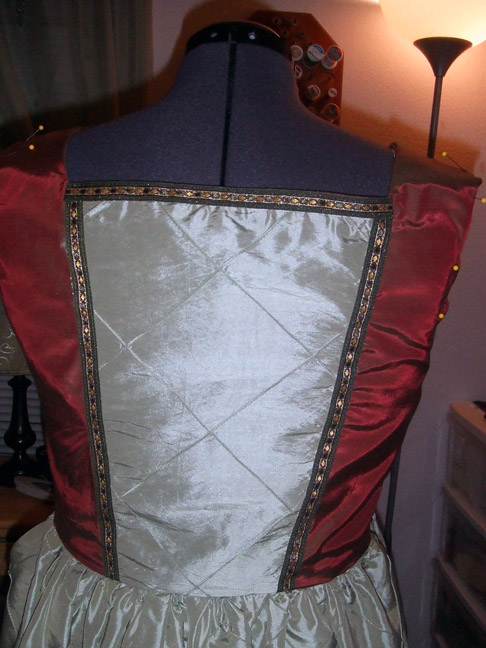 I put a pannel of the green in the back of the dress too just to keep it all tied together.
The sleeves are in progress so far: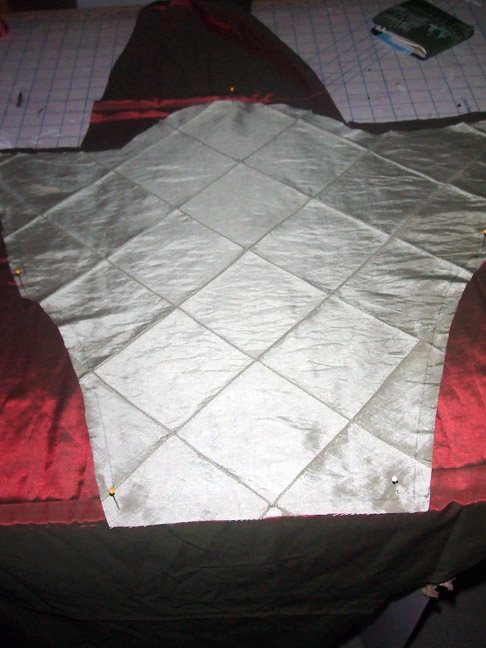 I have them cut out and I plan to make them detachable and reversable (one side green and the other side brown).
So far So good! I just need to finish the following.
-Sleeves
-Replace the buttons (I found out the current ones are really crappy)
-Sew up the skirt seams
-Hem the skirt
-Make the chemise
So far this is coming along a lot better than I anticipated.:)