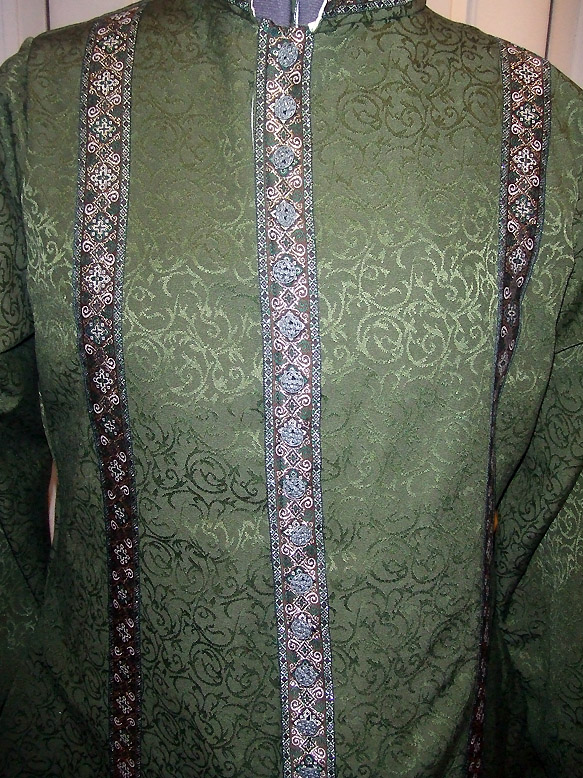 My Husband Max's Rapier fighting coat and A few other things for Estrella War.:).
So We're gearing up for Estrella and I've been sewing a bunch. The big project was Max's fighting coat for Estrella. Its my first fighting coat not to mention my first male garb that wasn't a T-tunic. It turned out better than I expected.:)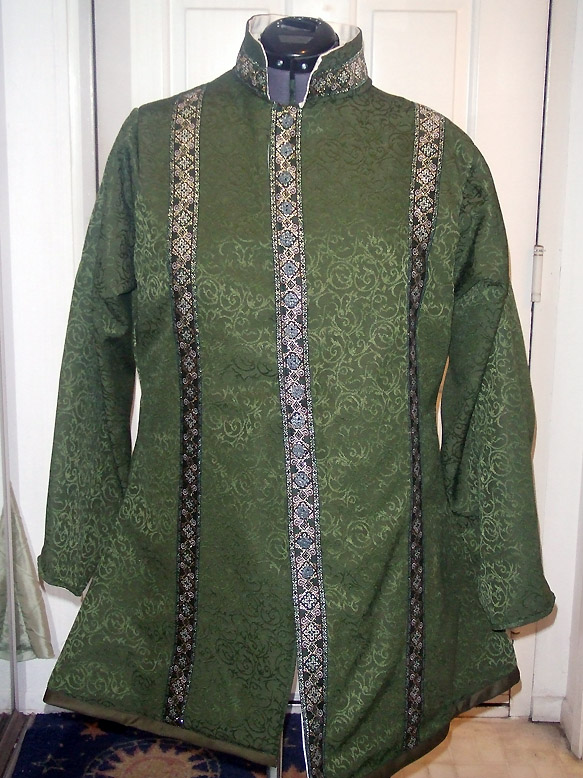 It looks a bit wonky on the dress form since the form is for a woman and is much smaller than Max. It looks pretty darn good on him though. Hopefully pictures of him IN it will come after Estrella War.
With the left over fabric, I made myself a Gawzhee.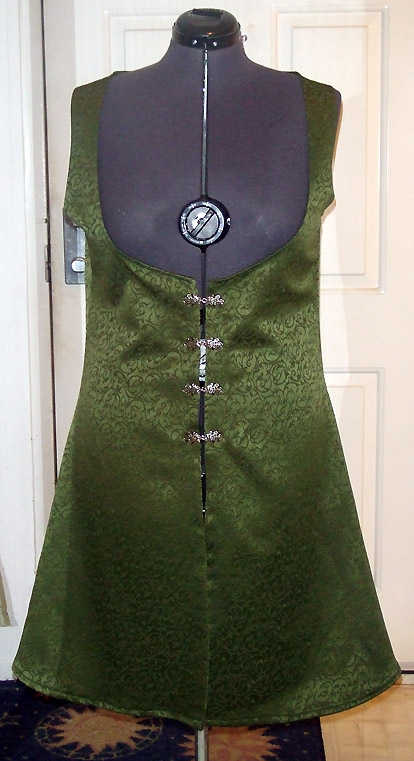 I reversed the fabric so it wouldn't be too matchy matchy with Max's coat.
Detail of the clasps: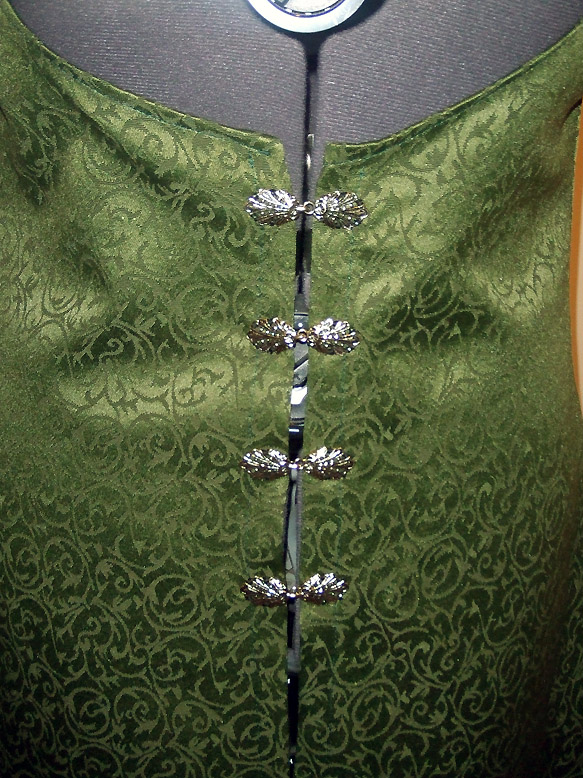 It can get pretty chilly at Estrella so I dress in layers. Though sometimes my cloat gets in my way. So I put together a persian coat out of linen to wear when I'm not in the mood to put the cloak on.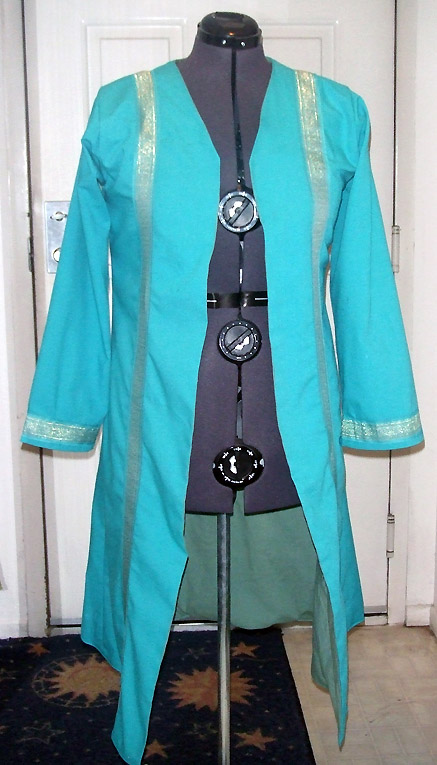 THis is my first try with a persian. I had to play with the pattern to remove the darts in it...but unfortunately I made it a bit to small so this won't be closing. The sleeves are a little wonky but nothing horrible. I can probably fix it on my next go around with a persian coat.
Detail of trim: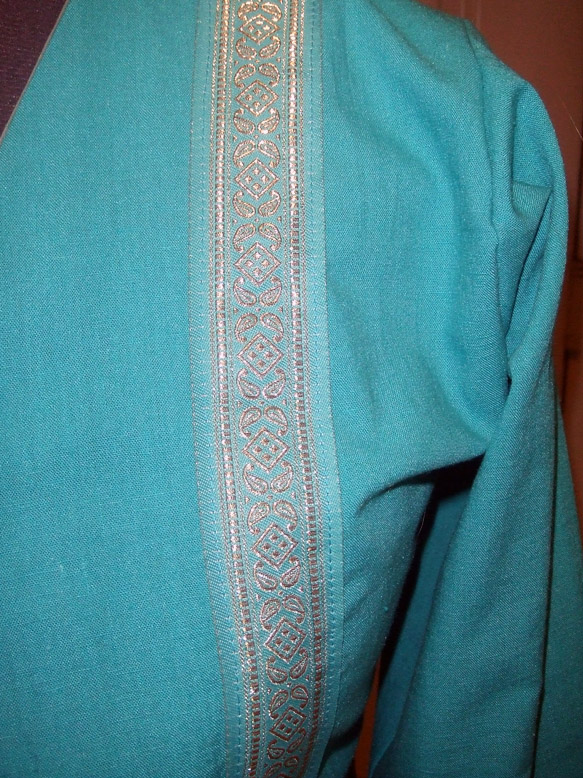 I also cranked out quite a few pair of pants, and a tunic and a coat for a friend (unfortunately I didn't get pics of those yet)
I plan to take a short break from SCA garb for a bit and move on to working on my Steampunk costume next for a little variety.
Thanks for looking!